2021 Amazon rechargeable fan (US site) Hot New Releases
2021-06-29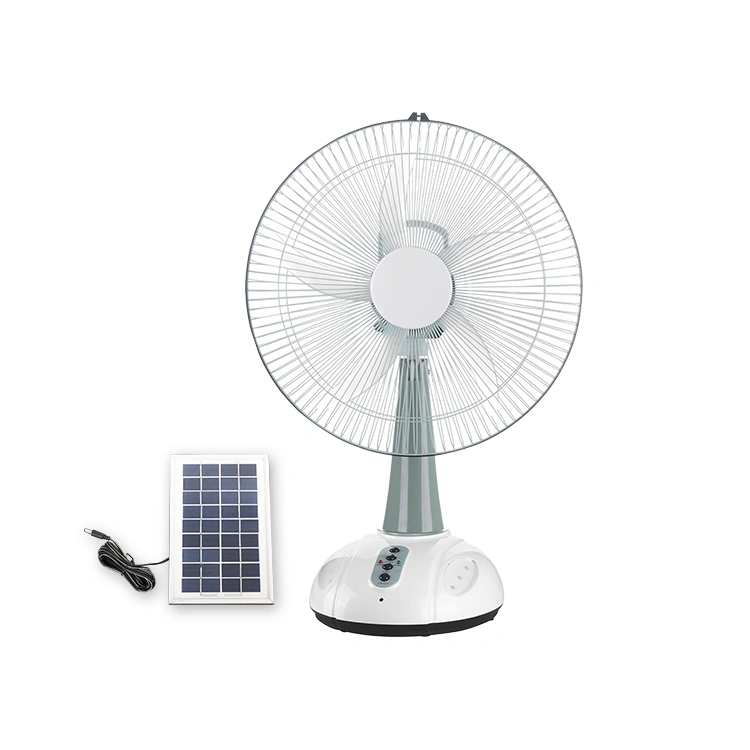 According to the survey data, this year's Amazon new product growth trend is extremely fast, especially the rechargeable hanging neck fan, which is especially popular with consumers, and it has also made many Amazon sellers sell well.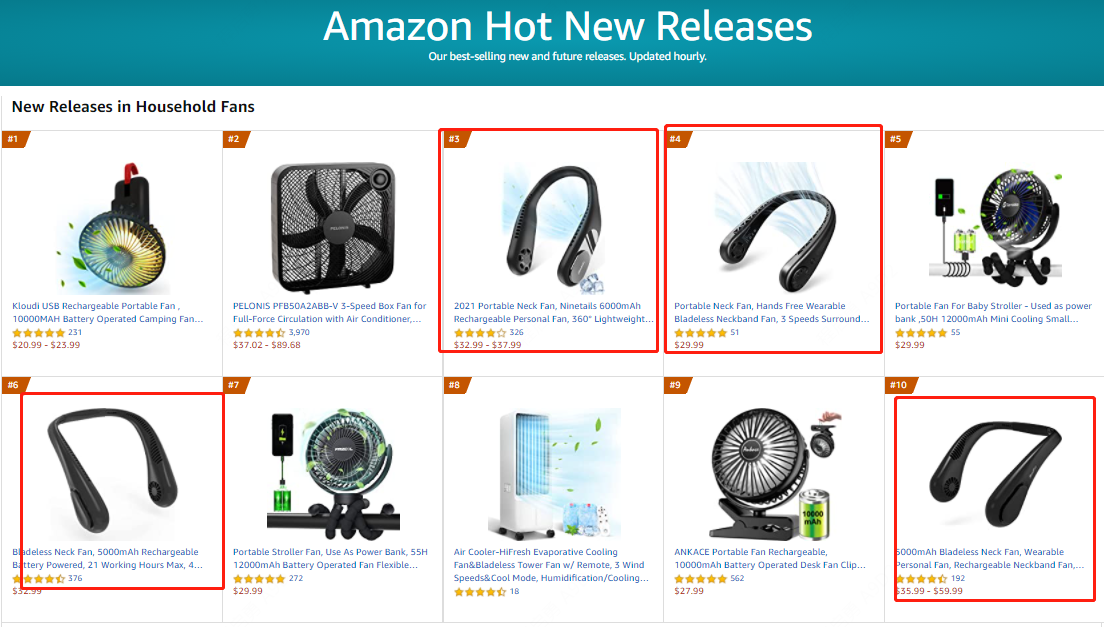 Of course, the competition is fierce. Although this rechargeable portable hanging neck fan is the same, their prices are different, so the quality will be problematic.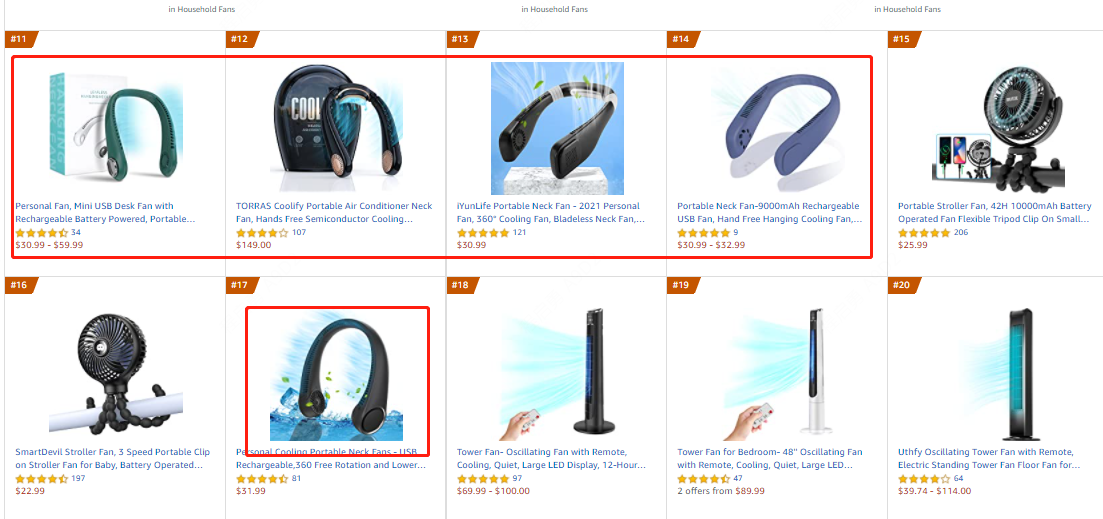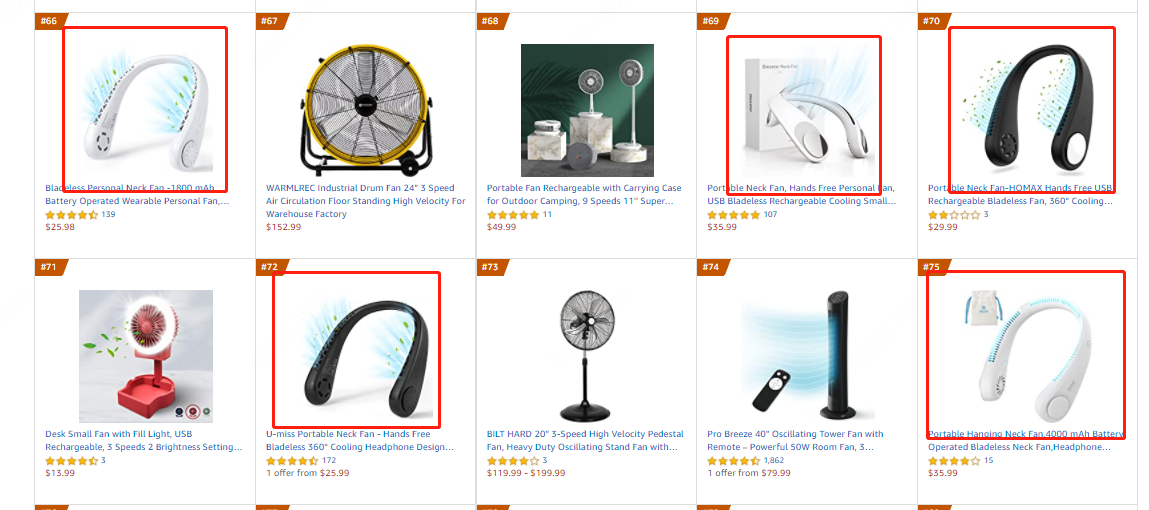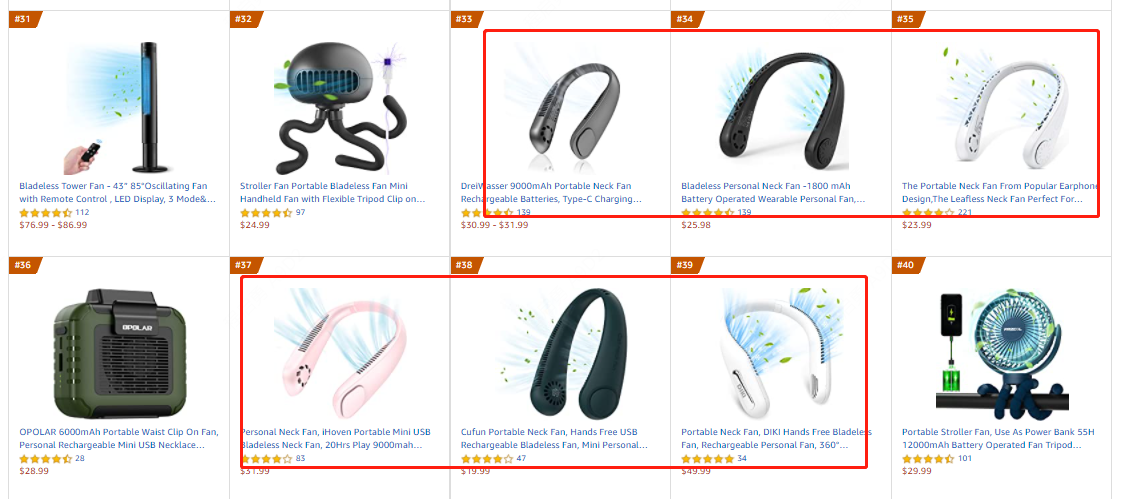 According to statistics, 30% of the top 100 on the new product list are rechargeable Bladeless
Rechargeable Personal Fan hanging neck fans.
In addition, the product with relatively good sales is the baby stroller fan.
As the epidemic slowly subsides, the next explosive product that the market should create is camping fans.